Sierra's Toll blending Services

Sometimes called "custom mixing" or "toll manufacturing," toll blending offers companies with unique or complex chemical formulations the opportunity to contract out blending, batching or processing jobs.
Sierra holds over 10,000 formulations, which allows us to offer a full range of precise, cost-effective toll blending and contract manufacturing services, from initial formulation to mixing, packaging, storing, and fulfillment. Not all companies require every related toll blending service. The type and scope of services provided are determined by the toll blending customer and protected by a strict confidentiality agreement.
For many of Sierra's private label customers, the primary advantage is the opportunity to bring a distinct, competitive product to market at cost savings.
Why toll blend w/ sierra?



NEW POSSIBILITIES:
Modern technology and cutting-edge chemistry have opened up a world of previously unknown variables. However, many specialized chemicals used in the development of modern products must be processed using very specific equipment or formulations that can be logistically difficult or cost-prohibitive for most companies.
Sierra eliminates these barriers to business expansion and increased profitability because we already possess the specialized equipment and other necessary resources, so we can provide toll blending and other related services at a reduced cost to our client companies.
LOWER OVERHEAD COSTS:
Toll blending decreases the outsourcing company's initial investment by eliminating the need for in-house labor, equipment and other resources, while providing a higher-quality, more competitive product. And, our convenient regional warehousing and shipping facilities may significantly increase your business footprint while reducing your transportation costs and time to market. You receive consistent, reliable, and precise toll blending solutions, as well as convenient cost-saving logistical solutions.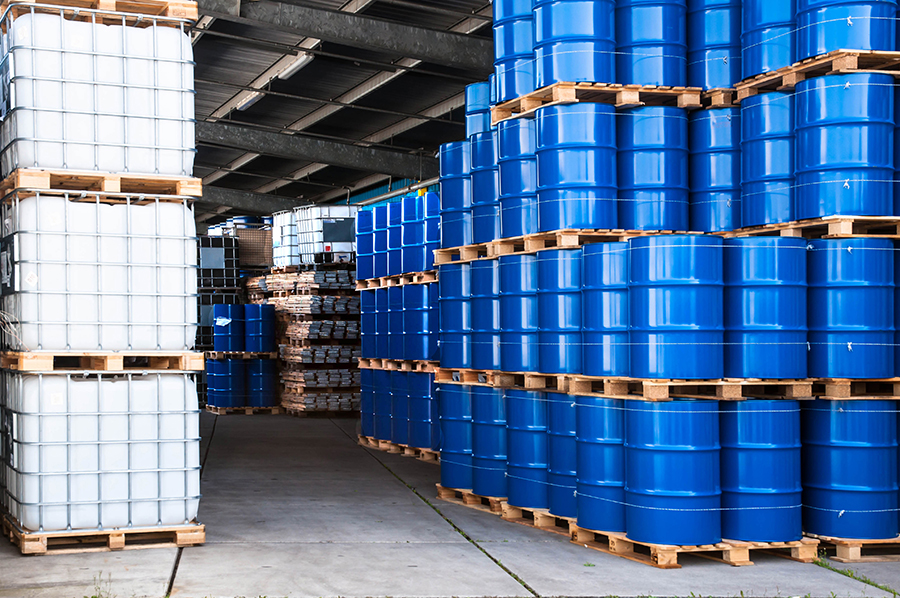 A PROFITABLE PARTNERSHIP:
Offering this service allows Sierra to expand our profitable business relationships, while our client companies bring new, better, and more competitive products to market. It's a classic win-win partnership. So, whether you need a single, short run, or consistent truckloads of product, Sierra is a one-stop-shop for toll blending, packaging, warehousing, and shipping.
Whether you already have a formula, and you need a cost-effective production option, or you need assistance in developing or improving your proprietary formulation, Sierra Group is here to help with all your toll blending needs.
Frequently asked questions:
What is toll blending?
You provide the formula or the specifications, and we blend and package your finished product.
Will my unique, proprietary formula be protected?
Each of our toll blending contracts is governed by strict non-disclosure confidentiality agreements.
Do I need to have a formula ready to request toll blending?
Not necessarily. While we can blend based on your unique formula, our onsite chemists can also develop a formula based on your desired end result.
Will Sierra provide the raw materials for the mix?
We can or you can. Whatever works best for your business.
What kind of specialized blending equipment do you have?
We have fully-equipped, state-of-the-art laboratory and manufacturing facilities capable of achieving precise blends that meet all industry requirements including but not limited to: viscosity, color measurement, gel time, corrosion, abrasion, adhesion, film application, opacity, hardness, flexibility, liquid properties, film thickness, and cure.
Do you have any specific toll blending limitations?
Sierra focuses primarily on liquid toll blending, however, we and our affiliated brands have the ability to custom blend both alkaline and acidic powder chemicals, as well as concrete additives, and fertilizers.
Do you offer liquid chemical blending?
Yes. Sierra has a liquid compounding (coatings) facility comprised of a three-building campus, featuring an 80,000-square-foot manufacturing area capable of water and solvent-borne blends and dispersions, packaging, warehousing, Hazmat certified shipping, technical support and focused research and development.
What materials and chemistries are utilized in your liquid chemical blending?
Polyurethane (conventional, high solids), Water-borne Emulsion (acrylic, PUD, copolymer, SBR, alkyd), Epoxy (conventional, high solids, water reducible), and Reactive Monomer Systems (MMA, HMWMA). Other materials: solution acrylic and copolymers, oligomeric silane, cementitious coatings, water-borne urethane, metallic and flake flooring, UV cure, silicone high heat, fluoropolymer, melamine & polyester bake, rubberized resins, oligomeric silane & siloxane, phenolic, chlorinated rubber, hydrocarbon, polyurea and hybrid, moisture cure, and metallics.